Of course I want another sandwich for lunch... for the ump-teenth day in a row, to include weekends. Why shouldn't I love the taste of bread, processed meat, assorted vegetables, left to sog in a refrigerator several yards from where I'm going to eat it... 4-6 hours later.
The paragraph above was called 'sarcasm' and was introduced to early settlers by Conquistadors from Madagascar, Spain. It's a small suburb just north of Philly. Not Philadelphia, just Philly.
The paragraph above, while not sarcasm, was in-fact bull(expletive). It was introduced to you by me, just now. Let us continue...
So my wife thought an article on "what men really want... in their lunches" would be a popular blog post. Since she's really good at it (she makes no less than 5 every morning) I am still convinced that this is a trick to get me to bust myself. The REAL trick is, how does one go about writing such an expose without "outing" himself in the process? Let's find out...
To be honest, my lunches are 98% (+/-2% margin of error) of the time delicious. I'm not just saying that because my wife's within arm's reach, they really are good! Then again, it's 98% of the time, sandwiches. The sandwich has a long history, too. Unfortunately, I don't care. The point is, how many different ways can you make it? How many times do I have to eat it?! How many times do I have to eat by myself staring at my computer screen before I "saved enough money" to eat with my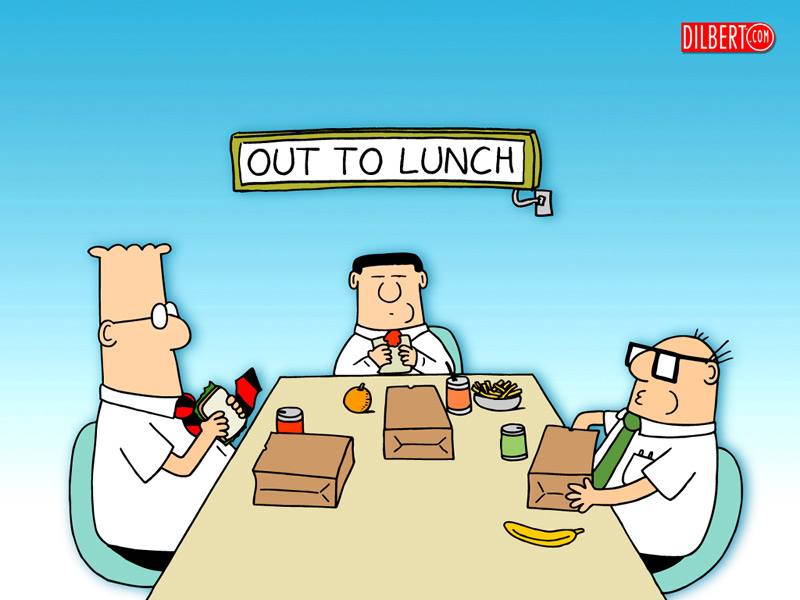 co-workers at Carabbas?!??!! When, God, WHEN?! Since I'm on it, wanna know something else?! I don't give two-putts to a birdie about bread either! My wife will eat it by the loaf and talk about how delicious this bread is or how we need to buy a new bread maker because she loves bread! If she loves it so much she should marry it! To be fair, I smoke cigars and can tell you about every little odor, taste, or vintage. So I'll stop there. The point is, how many ways can you make a sandwich appealing before you want to throw your lunchbox at your coworker, or your coworker at your lunchbox.
I searched Google high and low... I searched for "ultimate brown bag lunch" and came up with a
+Cooking Light
article on a
bunch of sandwiches
that wouldn't make it through the first 4 hours of the day before becoming soggy messes. Then I searched for "how to make a man's sandwich" thinking that I'd get a lot of really awesome ideas! Wrong... I found
+Food Network
's "
Sandwich King
" Jeff Mauro
who also makes some pretty amazing sandwiches
... that you can't eat outside of a restaurant. So then I searched for "ultimate brown bag lunch" and came up with lots of articles about adding dips and sauces and garnishing your soups. Holy crap! Do people really "live" for that?
"Oh, buddy! Wait'll you see what the little lady packed for me today!"
"Yeah? Cat poop would beat what she made you yesterday!"
"Well I gave her 'the what for' last night and she's singing a new tune. Check this out!"
And you didn't kill yourself last night because today was going to be better? Yup, your tomato soup with garnish saved the world. How about this; I'll tell you what my wife does and you can tell me how to make it better. Then, I'll pass that along with the preface "this guy on the internet said..." and then I'll show you the pictures of what happened next. I think that'll work!
The first thing out is bread. It has to be fresh bread, obviously, but not the almost-expired-and-left-on-the-counter-so-it's-still-good,-right? bread. Next is the condiments, single-side only. If your lunch is gonna be damp then put it on one side so it doesn't ruin your entire lunch. You can still eat a one loafed sandwich and be legit. Next is some fresh veggies; not lettuce, we've gotta create a barrier for it to breathe! Were talking about onions, maybe some bell peppers, something for the meat to sit on like a throne! We're talking about the nerve center of your lunch here! Finally, throw down some meat. Whatever you want, just throw it on there! If you lay it on then it's not tender enough. Toss that meat right on there like you own it, but don't displace the veggies underneath. What you'll learn is that the soggy-ness comes from the bun-condiment-meat contact. Inevitably you placed your sandwich on the only side that could've ensured it's timely demise. Now, being properly educated though, you've created a barrier between the meat which will allow her to breathe and open up to you like a young flower on a warm day. You'll finish that bad-boy off with a slice o' lettuce (if you like) and the other loaf of bread. When you place it in your lunch make sure it's condiment-side-down, for that soggy-loaf-issue we talked about.
Everything else in your lunch is a compliment to your sandwich. Be honest, you've opened your lunch and saw the bag of smash you called a sandwich and even the Oreos didn't sound appetizing after that, right? It's all about presentation. Take pride in your preparation and the delivery will be flawless.
Armed with this basic and somewhat flawed knowledge, I'm curious to hear your side? What are some of YOUR lunch tips to make that brown bag look more appealing and less like a projectile? What are some good snack tips for the on-the-go lunch? What about the 'nibbler' who doesn't eat an entire meal in one sitting?